It's half term, meaning the trains are slightly emptier, the roads are marginally clearer and everywhere else is packed with loud and irritating children. So the theme for this week's Current Distractions is childhood.
First up is this 9 year old opera singer who wowed judges on Holland's Got Talent. Here she is coaxing the bleached teeth from the vinegary lips of the judges. And if her rendition of Puccini's O Mio Babbino Caro isn't enough to fill your heart with hope and wonder, there's some Katy Perry at the end.
The Sleep of Heroes
As all parents will know, when your baby finally falls asleep, you're pretty much twiddling your thumbs and waiting for them to wake up again and begin their series of indecipherable demands. Well those of you suffering from a similar plight can now take a leaf out of Queenie Liao's and turn your baby's nap time into a creative and incredible adventure! You can see the rest on her Facebook page Wengenn in Wonderland.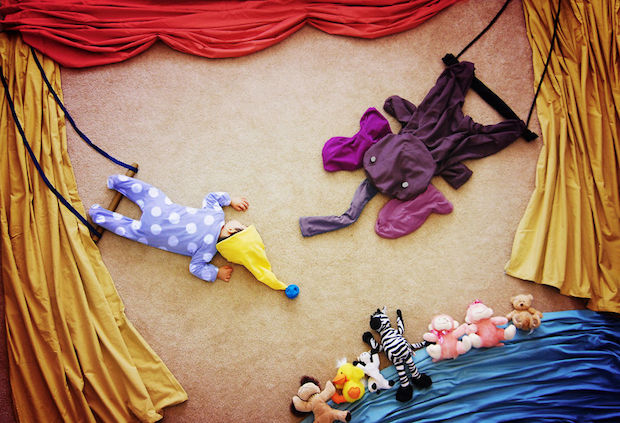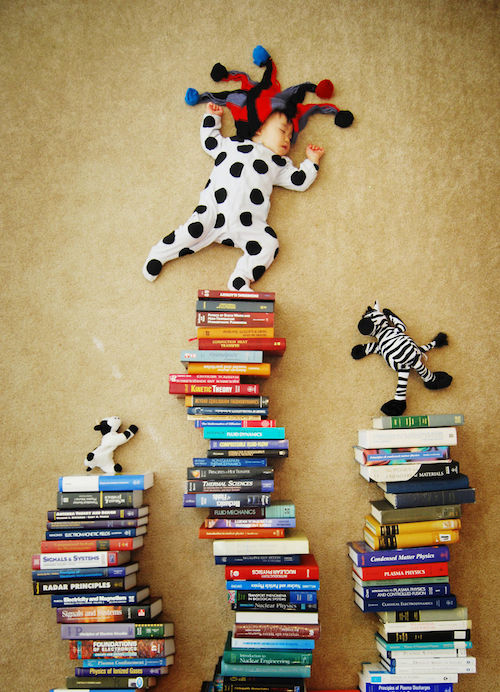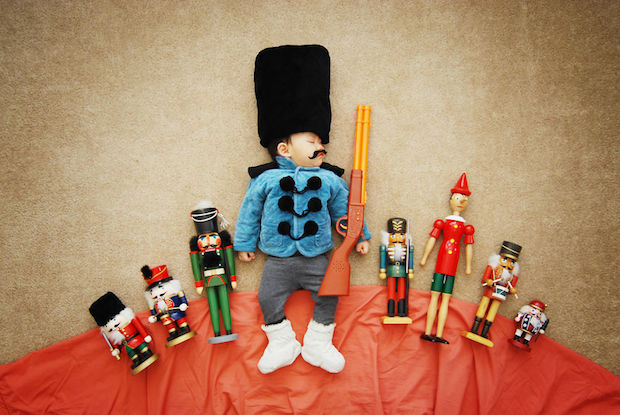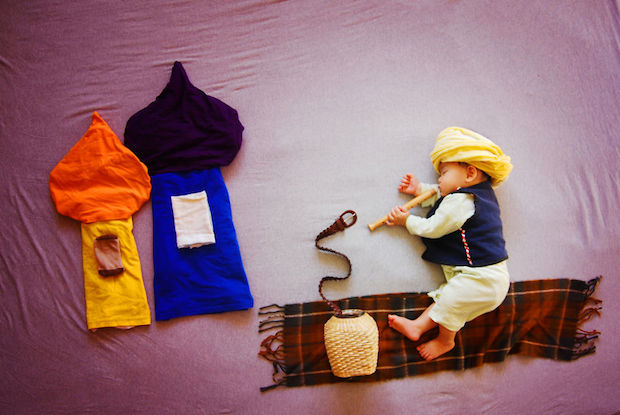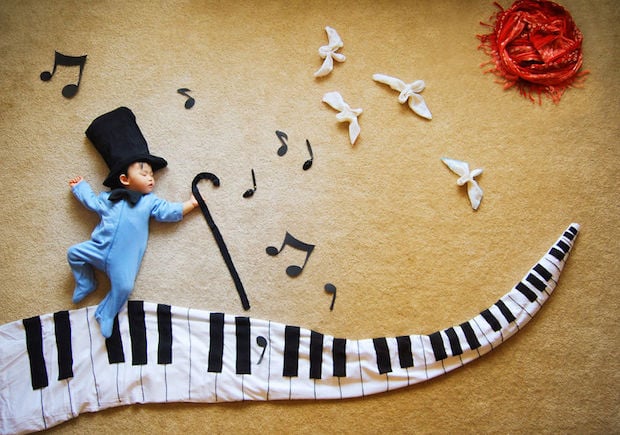 Lullabies Ease Pain
Research has shown that listening to live music actually has a soothing effect. Great Ormand Street undertook a study wherein thirty seven babies suffering from heart and respiratory problems 'took part' in three 10-minute sessions; one where they were read to, one where they were sung to and one where they were just left alone. The researchers found that the session containing live music showed "a signficant decrease in heart rate and pain level". You can read Ivan Hewitt's full article here.
Weird Toys
Lastly, with Christmas now officially on it's way, why not treat your  nieces or nephews to a Barak Obama action figure? or maybe a God Jesus Robot.  Here are those two must-haves, plus a couple more Japanese toys that might float your boat. See more at Incredible Things.
God Jesus Robot
No need for clergy, this little guy will answer all your questions about the meaning of life, much like a magic eightball.

Barak Obama Action Figure
Barak Obama – with swords.

Gotochi Dissection Animals
Now you can disect an animal too! And it's on a keychain, so you can even do it on the go!

Shave the Baby
…

Matthew Grindon
Press and Marketing Officer